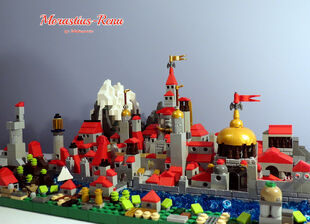 Morastius-Renu - Founded over a thousand years ago by the Mor-Renii people as they settled the Western Coastal region of Rowia, the City over time eventually expanded and grew into the Morastian Republic. 
Location & Background:
Edit
Located near the Western Coast of Rowia in the lands of Loreos is the Ancient City of Morastius-Renu which is the home and Capital of the Morastian Republic. They are allies of many cities and peoples including being an ally of the people of Mpya Stedor .
Famous people from Morastius-Renu:
- Arturius Xavier